Templeton Tonics

About Templeton Tonics
Read more
Templeton Tonics is an American homebrew brand that has been founded by Chris Templeton from Bothell, Washington. Already on a young age Chris got interested in handmade pomades for men and at some point he had quite the collection of products. That is how he became interested in different ingredients that were used in different pomades.
The name Templeton Tonics is a reference to his last name. Chris was very proud of his grandfather that fought in World War II. When his granddad returned, he started his own barbershop in the US. As a tribute Chris named his products after his grandfather and that is how Templeton Tonics was born.
Templeton Tonics and Moquer
The products of Templeton Tonics have been available in the Moquer shop since May 2020. Online and in various Facebook groups a lot of people spoke with admiration about the handmade products and Moquer also received questions from customers when the products of Templeton Tonics would become available in the shop.
Moquer already offered many homebrew brands in 2020 and the products of Templeton Tonics deserved to be added. These pomades are handmade with healthy ingredients and come in a nice packaging, so that is perfect for Moquer.
Templeton Tonics Products
Templeton Tonics is primarily focused on hair products. The product line contains different options to style your hair perfectly and to make it healthier. The most popular products are the Templeton Tonics Oasis Clay and Odin Wax, because they provides a high hold and matte finish.
Another unique factor about the Templeton Tonics products is their scent. Most products are available in different scents. Of course these products contain natural ingredients and they are paraben and sulfate free.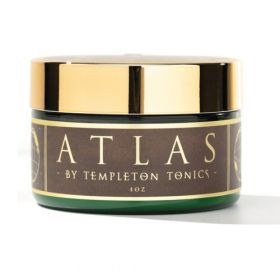 Templeton Tonics Atlas Pomade Mythos 113 gr.
Ordered before 11pm = shipped today
5% discount from 3 products
Your questions quickly answered
Free gift worth €7,95 when order value is €75+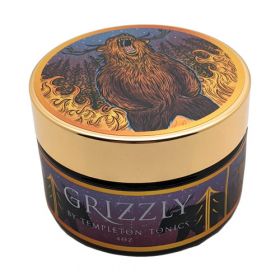 Templeton Tonics Grizzly Matte Paste 113 gr.