Suavecito Pomade

About Suavecito
Read more
Suavecito is no new kid on the block when it comes to grooming for men. They are already active since 2009, but that does not mean they are taking it easy nowadays. Suavecito did not just want to become another brand with quality hair and beard products, but instead they wanted that their brand would become a cultural phenomenon and they definitely succeeded in that.
To promote this the founders went to many trade shows to show people their brand Suavecito. Suavecito is a true cult brand and their logo definitely helped with that. The name Suavecito has its roots in the Mexican-American culture and can be translated to "Dapper Dan."
Suavecito and Moquer
Suavecito was already a real cult brand when Moquer opened its digital doors in 2014. In 2015 Moquer added the most popular Suavecito products to the shop, because such an unique and popular brand could not miss of course. Suavecito fits in well with those classic barber shop brands with a modern take.
The products have been popular since day one and that is why the collaboration between Suavecito and Moquer already runs so long. Suavecito is one of the most important water-based pomade providers in the Moquer shop.
Suavecito Products
Suavecito is very well-known for their affordable water-based pomades. They provide a good hold and will rinse out with just warm water. It is also a great introduction brand for when you are new to the world of premium pomades for men.
The most popular Suavecito products are the Firme Hold and Original Hold Pomade. These has become real classics. Also, their Clay Pomade is quickly becoming a very popular product in the Moquer shop. Suavecito Grooming Spray 237 ml. Suavecito Matte Pomade 113 gr.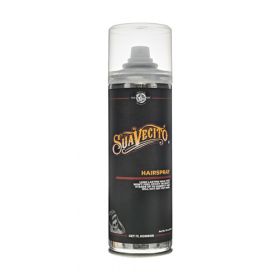 Suavecito Hair Spray 283 ml. Suavecito Hair Cream 226 gr.
Ordered before 11pm = shipped today
5% discount from 3 products
Your questions quickly answered
Free gift worth €7,95 when order value is €75+ Suavecito Beard Wash 237 ml.