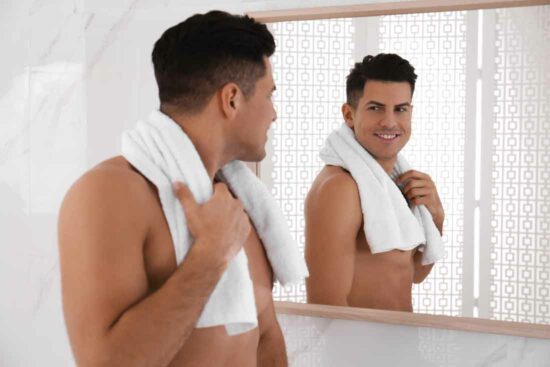 I do not have to tell you that men care is a very important thing and that looking good is not only reserved for women anymore. Men also want to achieve that. Especially today men want to look and feel good as well.
What do we mean with men care?
Men care is a pretty broad category, so what is part of this category? It basically is everything that a man can do to look and feel good, so everything from head to toe.
If you already heard of Moquer, then you know we have many blogs for men and a very elaborate men's shop with over 1000 men care products. This specific blog post is going to help you find out where to look for certain men care topics.
Hair care for men
Let's just literally start at the top and talk about hair. More specifically, let's talk about hair care. It is very important to look after your hair, especially when you have dandruff or other hair issues. When you have a dandruff problem, then you should check out this blog post.
Even when you do not have any dandruff issue, you still need a good shampoo for your hair for some basic men care. In this blog post you can find everything you need to know about shampoos for men.
If you have dry hair, then you also want to use a high quality conditioner and perhaps a hair oil. We also have a lot of information about that. Read this blog post in that case!
Hair styling for men
Clean and nourished hair is a very good start for proper men care, but many men probably think that hair styling is even more important. You want to look nice and you want to be seen.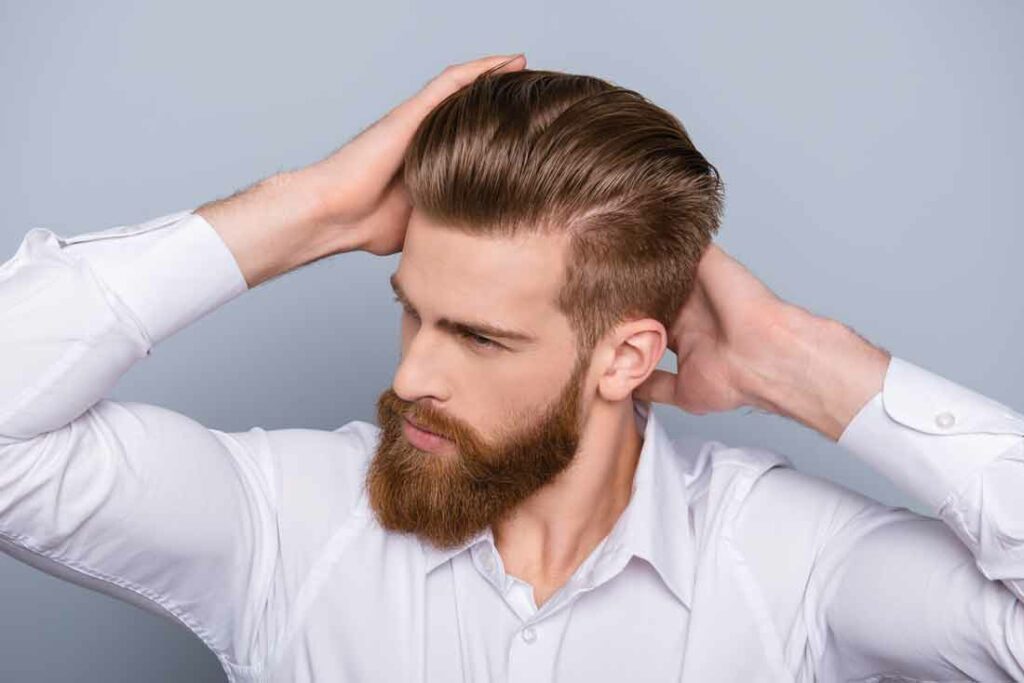 Hair styling was always the core-business of Moquer and that is still the case. In the Moquer shop you can find many different hair styling products, but it can be a bit overwhelming sometimes.
We have too many blogs to reference about this topic to be honest, but a good start would be this blog post. It teaches you about the different hair styling products and when they can do for your hair and style.
When you are contemplating about using a good hair comb or hair brush, then read this blog post for some tips.
Face care for men
Face care is a huge topic and has many sub topics, because face care products are facial cleansers/washes, face scrubs, toners, masks, moisturizers and anti-aging products as well.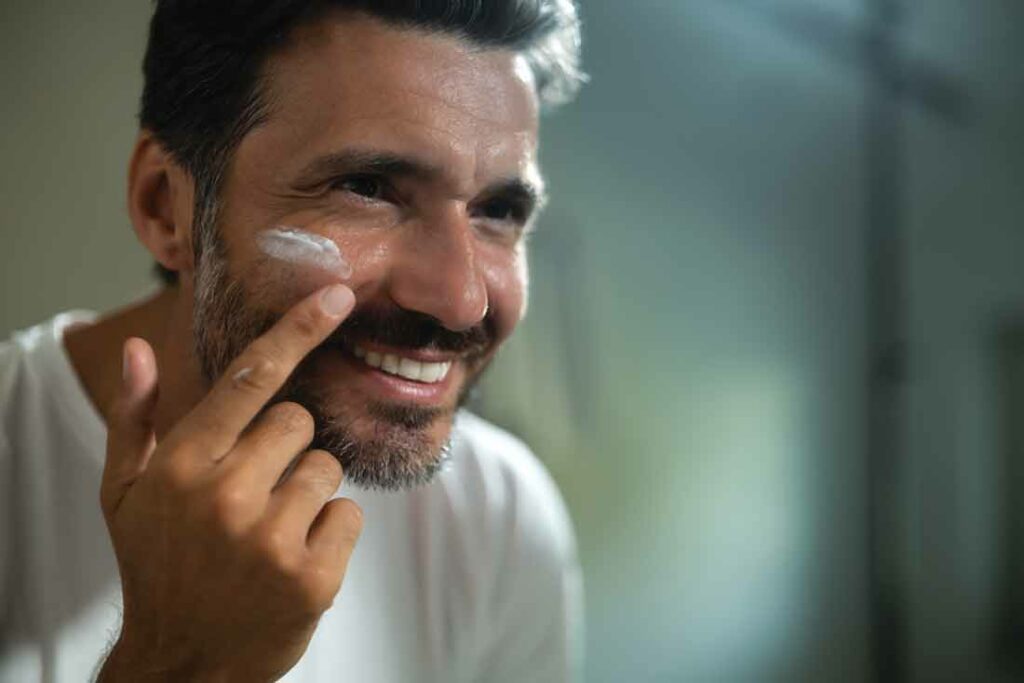 I hear you thinking: "where do I have to start in that case?" If you are not using any face care product, then I would start with a good facial cleanser and moisturizer. More information about face cleansers for men you can find in this blog post and for moisturizers in this article.
A good first step would be to read this blog post, because it helps you to find out your skin type. That will make it easier to choose the correct products for your skin.
Shaving for men
Another really important men care category is shaving of course. You can shave your beard, but you can also choose to shave your chest hair or pubic hair. Are you doubting if you want to shave your chest, then read this blog post for more info.
Shaving can be done in very different ways. You can use disposable blades, but you can also use a safety razor or trimmer. On our blog and in our shop, you can find a lot of information and products regarding classic wet-shaving. Curious about classic shaving, then click over here!
Your skin does not always like to be shaved and you do not want to get any ingrown hairs. Read this blog post when you want to diminish the chance of ingrown hairs in your beard or elsewhere.
Beard care
There is also the option to not shave your beard, but then it still needs to be taken care of in the correct way. Proper beard care prevents a dry skin, white flakes and an unmanageable beard.
For the best men care you will need a beard shampoo, beard conditioner, beard oil and beard balm, but to keep it easy, I would start with a beard oil if you are completely new to beard care products.
About all four categories we have many blog posts and of course a lot of options in the Moquer shop. So, when you want to get the best men care, Moquer will always help you out. With our blog and our shop.
Click here for all the beard blogs!
Skincare for men
Unfortunately I cannot make it easier, but also skincare is a huge subcategory in the world of men care. It contains many of the same products as for face care, but these products are formulated for the thicker body skin.
To mention the most important products right away: shower gel, body scrub, body lotion and or course also deodorant.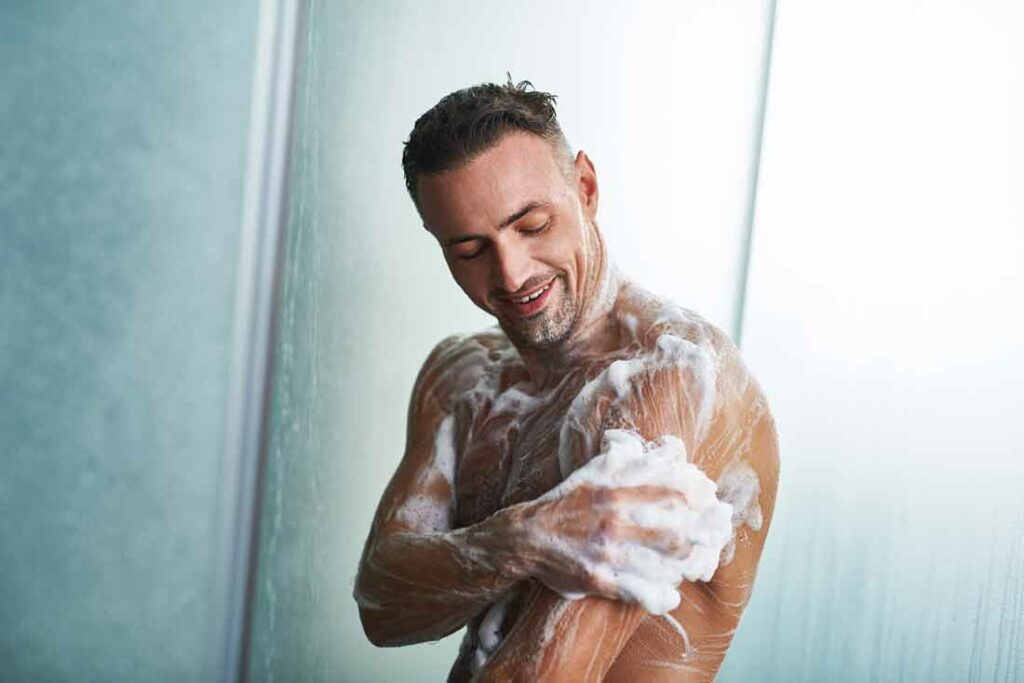 Most men will use a deodorant, but not all deodorants provide the best and most healthy men care. Especially when it is a spray. The best deodorants are deo sticks. Click here for the best deodorant sticks in the Moquer shop!
When it comes to body care, I would start with a good shower gel and a body lotion when you feel that your skin is a bit dry when you get out of the shower. Read this blog post to find a good shower gel for you.
Do you often have dry hands, then you can consider using a hand cream. Dry hands often happen in the winter when it is colder outside and the heat is on indoors. Click here for more info about hand creams for men.
Conclusion
This perhaps became a slightly different blog post than usual, but I hope I helped you understand the world of men care a bit better. As you can see there are so many options and still I only have mentioned the most important products and categories.
You can find many more blog posts on the Moquer blog. Like blog posts about hair cuts, styling and other tips. And in the Moquer shop you will be able to find the best products per category, so there is a very useful synergy between the blog and the shop.
That way we hope that every men can get the best men care and will feel self confident and healthy. That is something that we have been working on since 2014, so at Moquer we have the necessary experience.
And then this...
Do not forget to subscribe to our weekly update with new blog posts, discounts and more! On our Facebook and Instagram you can find a lot of tips and ticks about the best men care categories and products.